Mouthful In San Francisco
When I was in San Francisco for Christmas, I met up with a fan that won the Fan Bang Club a couple of months back but couldn't cum out here to Florida so I told him that if and when I'm in his area I'll let him know. Well he beat me to it and emailed me first when he found out I was CUMing to San Fran. He said he was eager to give me a huge load in my mouth. It was kind of last minute and not planned so we had to use condoms because he had no time to get tested. I wore my ruby red butt plug for him which he thought was so hot. He came up to my hotel room and we had a glass of wine to loosen up. After some small chit chat, I started kissing him and then I told him to get naked. I started sucking his cock and gagging on it and then he titty fucked me for a while. Then it was time to fuck. He said he wanted to do me doggy because he wanted to see my ass bounce on his cock. When he was ready to bust his load I got on my knees and he shot a huge load of cum in my mouth and of course I swallowed it all like a good little girl! I kept squeezing the tip of his cock to milk all the cum out of it so I don't miss a drop. So yummy!! I used my iPhone to film the whole meeting. We got some extreme close-ups of his cock going in and out of my pussy. I think it came out pretty fucking hot!...But I'll let you guys be the judge ;)

When I was in San Francisco for Christmas, I met up with a fan that won the Fan Bang Club a couple of months back but couldn't cum out here to Florida so I told him that if and when I'm in his area I'll let him know. Well he beat me to it and emailed me first when he found out I was CUMing to San Fran. He said he was eager to give me a huge load in my mouth. It was kind of last minute and not planned so we had to use condoms because he had no time to get tested. I wore my ruby red butt plug for him which he thought was so hot. He came up to my hotel room and we had a glass of wine to loosen up. After some small chit chat, I started kissing him and then I told him to get naked. I started sucking his cock and gagging on it and then he titty fucked me for a while. Then it was time to fuck. He said he wanted to do me doggy because he wanted to see my ass bounce on his cock. When he was ready to bust his load I got on my knees and he shot a huge load of cum in my mouth and of course I swallowed it all like a good little girl! I kept squeezing the tip of his cock to milk all the cum out of it so I don't miss a drop. So yummy!! I used my iPhone to film the whole meeting. We got some extreme close-ups of his cock going in and out of my pussy. I think it came out pretty fucking hot!...But I'll let you guys be the judge ;)

---
Mouthful In San Francisco
---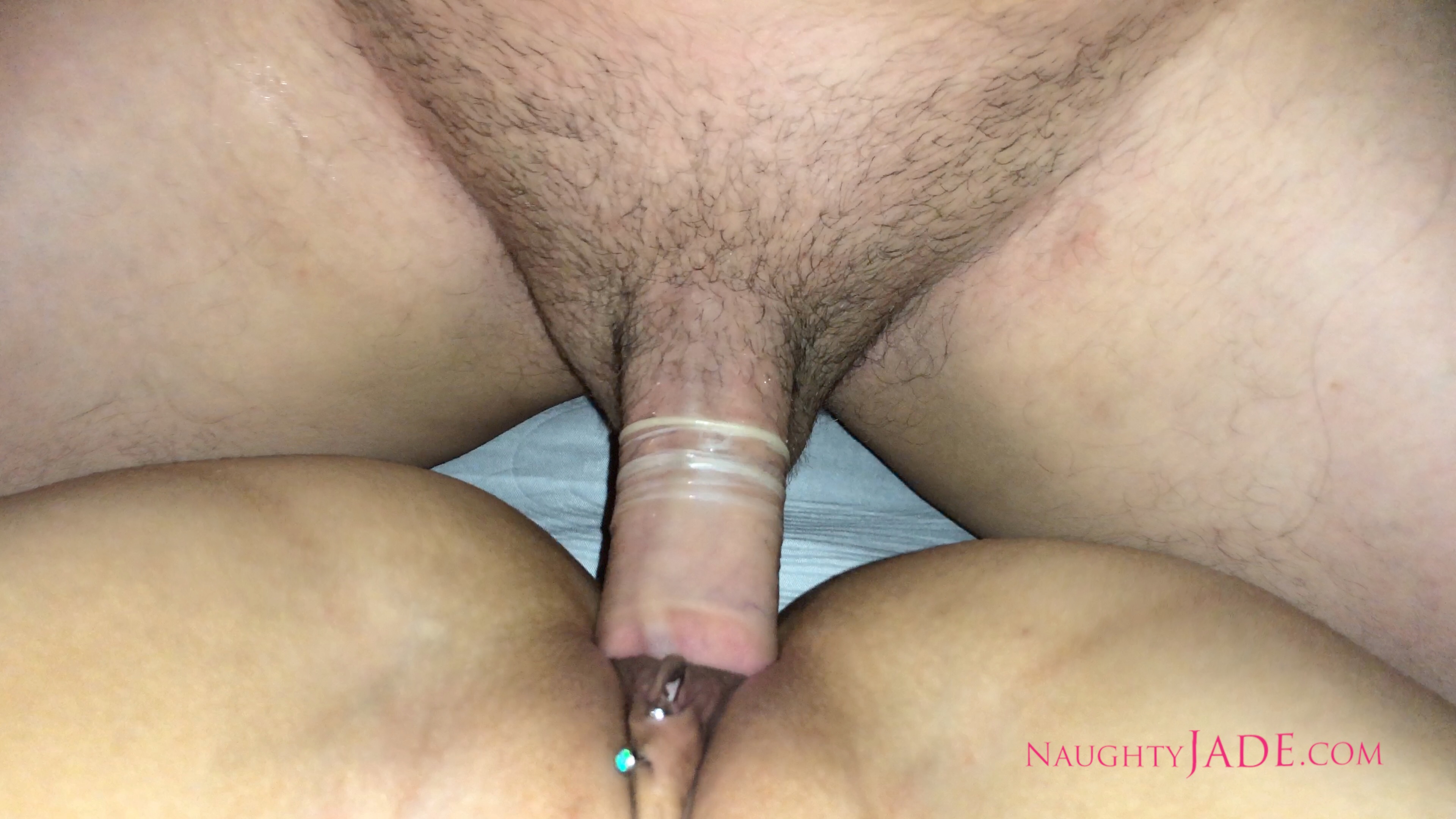 When I was in San Francisco for Christmas, I met up with a fan that won the Fan Bang Club a couple of months back but couldn't cum out here to Florida so I told him that if and when I'm in his area I'll let him know. Well he beat me to it and emailed me first when he found out I was CUMing to San Fran. He said he was eager to give me a huge load in my mouth. It was kind of last minute and not planned so we had to use condoms because he had no time to get tested. I wore my ruby red butt plug for him which he thought was so hot. He came up to my hotel room and we had a glass of wine to loosen up. After some small chit chat, I started kissing him and then I told him to get naked. I started sucking his cock and gagging on it and then he titty fucked me for a while. Then it was time to fuck. He said he wanted to do me doggy because he wanted to see my ass bounce on his cock. When he was ready to bust his load I got on my knees and he shot a huge load of cum in my mouth and of course I swallowed it all like a good little girl! I kept squeezing the tip of his cock to milk all the cum out of it so I don't miss a drop. So yummy!! I used my iPhone to film the whole meeting. We got some extreme close-ups of his cock going in and out of my pussy. I think it came out pretty fucking hot!...But I'll let you guys be the judge ;)
Choose Your Membership  Buy This Video
(Duration: 17 mins 18 secs) $15.00 for Pay Per Video
Average rating:
9 reviews
Dec 23, 2019
Sooooo sexy. I love watching that big ass jiggle :]
Feb 24, 2019
Loved seeing your ass bounce while getting pounded from behind ;)
Jun 17, 2018
I loved it. Really shows how you've mastered the true handling of ones cock lol (; I hope I can be in that scenario once! Maybe soon? 🤔🤫
May 7, 2018
It is so hot seeing how much Jade enjoys fucking her fans and how amazing her body looks bouncing on top of a dick. I dream that one day she will pick me to do a video with her, it would feel better than a trip to Disney world and winning the lottery at the same time. She is a godess of beauty and sexual energy and I dream about having her constantly.
Feb 16, 2018
I love seeing Jade's huge, perfect tits popping out of that sexy little red number of an outfit to start off. And being the little perfectionist that she is seeing the red matching buttplug in her ass was terrific!!



Jade does a great job sucking this oversized cock to get him ready to fuck her. And I must say I was quite impressed how she put the rubber on so deftly behind her back! This woman has done this before I think haha.



The gentleman does quite a great job pounding her in various positions and I love hearing her moans of delight and then seeing and hearing her cum whilst rubbing her pierced clit.



Great job taking that load Jade! Milking every drop you can and sucking it after he's done is the perfect ending!