Facial from Tumblr Fan
I had been wanting to get a nice facial for a long time from a fan. So I contacted a fan I met online Tumblr.com that had messaged me about wanting to CUM on my face. It was perfect timing! We exchanged some info and decided to meet up. I decided not to do the GoPro set up and hired a camera guy to film to get some good angles and close ups of my pussy getting pounded. When my fan arrived, I immediately got right down to business. I unzipped his pants and started sucking his cock. He later flipped me on my back and I opened my legs and you can see his cock up close slowly penetrating my sweet tight pussy. My piercing looked and felt so good on my pussy with his cock sliding in and out. At one point, cameraman asked me the silliest question while I was getting fucked lol. He asked me how I felt. I was like "I feel great! I'm getting fucked aren't I? LOL We then did doggy style and you can tell I was enjoying it so much that I moaned out loud that "I love getting fucked by my fans" while he was hitting that pussy from the back. He then let me know when he was about to CUM and I turned around and got on my knees like a good little slut. He shot a HUGE load all over my pretty face. HOT!! His CUM was YUMMY! I also got a nice shot in the eye too. haha
---
I had been wanting to get a nice facial for a long time from a fan. So I contacted a fan I met online Tumblr.com that had messaged me about wanting to CUM on my face. It was perfect timing! We exchanged some info and decided to meet up. I decided not to do the GoPro set up and hired a camera guy to film to get some good angles and close ups of my pussy getting pounded. When my fan arrived, I immediately got right down to business. I unzipped his pants and started sucking his cock. He later flipped me on my back and I opened my legs and you can see his cock up close slowly penetrating my sweet tight pussy. My piercing looked and felt so good on my pussy with his cock sliding in and out. At one point, cameraman asked me the silliest question while I was getting fucked lol. He asked me how I felt. I was like "I feel great! I'm getting fucked aren't I? LOL We then did doggy style and you can tell I was enjoying it so much that I moaned out loud that "I love getting fucked by my fans" while he was hitting that pussy from the back. He then let me know when he was about to CUM and I turned around and got on my knees like a good little slut. He shot a HUGE load all over my pretty face. HOT!! His CUM was YUMMY! I also got a nice shot in the eye too. haha
---
Facial from Tumblr Fan
---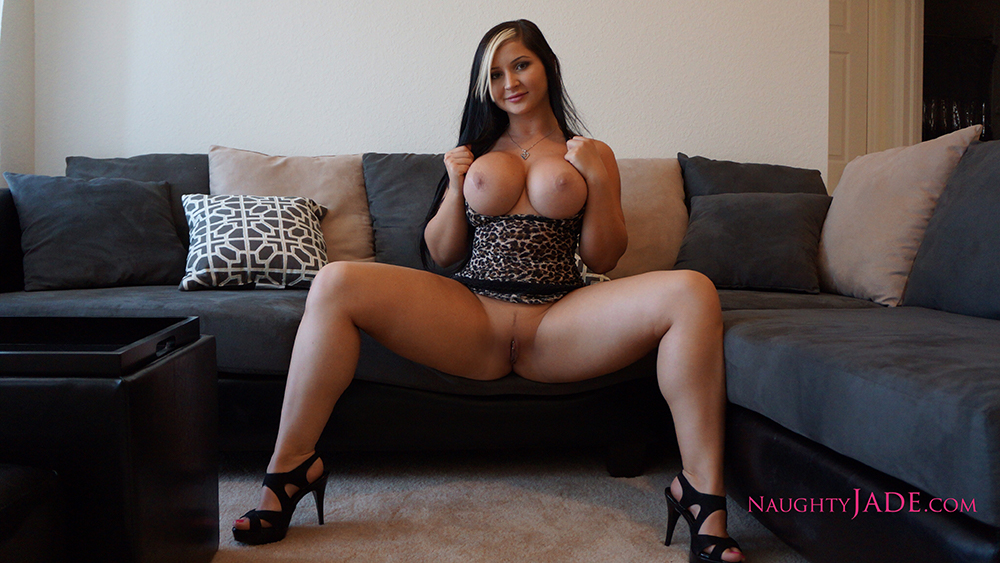 I had been wanting to get a nice facial for a long time from a fan. So I contacted a fan I met online Tumblr.com that had messaged me about wanting to CUM on my face. It was perfect timing! We exchanged some info and decided to meet up. I decided not to do the GoPro set up and hired a camera guy to film to get some good angles and close ups of my pussy getting pounded. When my fan arrived, I immediately got right down to business. I unzipped his pants and started sucking his cock. He later flipped me on my back and I opened my legs and you can see his cock up close slowly penetrating my sweet tight pussy. My piercing looked and felt so good on my pussy with his cock sliding in and out. At one point, cameraman asked me the silliest question while I was getting fucked lol. He asked me how I felt. I was like "I feel great! I'm getting fucked aren't I? LOL We then did doggy style and you can tell I was enjoying it so much that I moaned out loud that "I love getting fucked by my fans" while he was hitting that pussy from the back. He then let me know when he was about to CUM and I turned around and got on my knees like a good little slut. He shot a HUGE load all over my pretty face. HOT!! His CUM was YUMMY! I also got a nice shot in the eye too. haha
Choose Your Membership  Buy This Video
(Duration: 14 mins 17 secs)  $15.00 for Pay Per Video
Average rating:
2 reviews
Mar 12, 2021
Cumshot: facial at 13:35 while on her knees.



Ladies and gentlemen



Quick intro with her legs open and showing that beautiful landing strip. 1:04 She does the "Jayden Drop". It's the most devastating move in the business. She sucks dick for almost 4 minutes. She lays back on the sofa and he slides into her pussy missionary. Nice shot of the cock inside her pussy at 5:21. There is some dirty talk which is awesome. At 8:32 of the clip is in doggiestyle. This is the last position before the big chug splash of nut on her face, hair and tits. There's lots of plopping sounds of balls, thighs and ass cheeks. Great facial by the fan. He was awesome. Camera guy did another great job. Love it
Jan 3, 2018
This scene worth for the BJ alone. This girl is putting in work for that dick. And some bitches just lay on their back but not this girl. The moaning and the way she arch up and twitch let's you know she's gettin how she likes it. I love her energy as he's railing her from behind, and when she's throwin it back like a champ. This girl is hot as fuck and this scene needs to be called "The Luckiest Tumblr Fan Ever". Keep doin you girl, out.