Cream Pie From Army Guy
This guy contacting me on Instagram and said he was a long time fan of mine and wanted to shoot a video with me. He said he was in the army. I met up with him in Miami at a hotel while I was in town visiting my girlfriend. We set up the tripod and went to action. I started with a BJ but he didn't last long in my mouth before he came. I guess I'm that good. haha... Round 2 I decided to ride him and told him not to CUM inside because I wasn't on anything yet. He couldn't control himself and didn't pull out soon enough and came inside of me. You'll notice in the video that I didn't realize that did that until the end….Luckily I didn't get pregnant but it was hot though! This video is very hot for all you guys that love cream pies ;)
---
This guy contacting me on Instagram and said he was a long time fan of mine and wanted to shoot a video with me. He said he was in the army. I met up with him in Miami at a hotel while I was in town visiting my girlfriend. We set up the tripod and went to action. I started with a BJ but he didn't last long in my mouth before he came. I guess I'm that good. haha... Round 2 I decided to ride him and told him not to CUM inside because I wasn't on anything yet. He couldn't control himself and didn't pull out soon enough and came inside of me. You'll notice in the video that I didn't realize that did that until the end….Luckily I didn't get pregnant but it was hot though! This video is very hot for all you guys that love cream pies ;)
---
Cream Pie From Army Guy
---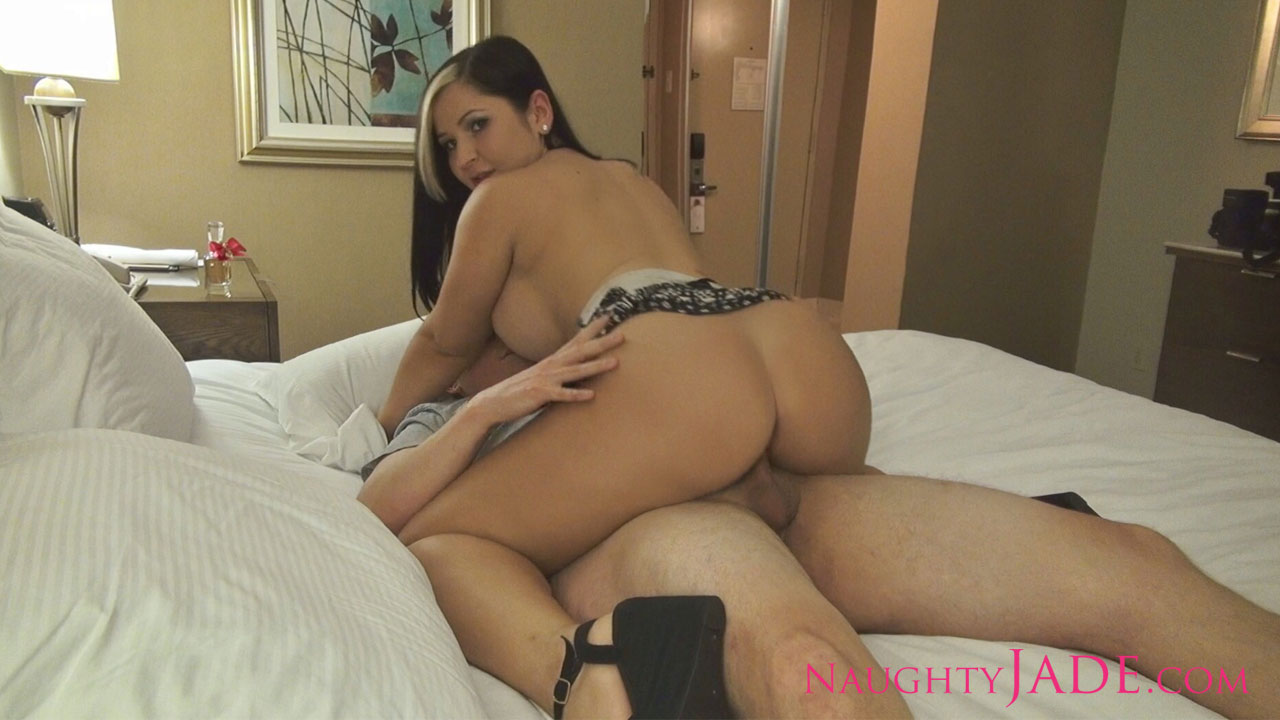 This guy contacting me on Instagram and said he was a long time fan of mine and wanted to shoot a video with me. He said he was in the army. I met up with him in Miami at a hotel while I was in town visiting my girlfriend. We set up the tripod and went to action. I started with a BJ but he didn't last long in my mouth before he came. I guess I'm that good. haha... Round 2 I decided to ride him and told him not to CUM inside because I wasn't on anything yet. He couldn't control himself and didn't pull out soon enough and came inside of me. You'll notice in the video that I didn't realize that did that until the end….Luckily I didn't get pregnant but it was hot though! This video is very hot for all you guys that love cream pies ;)
Choose Your Membership  Buy This Video
(Duration: 9 mins 57 secs)  $12.00 for Pay Per Video
Average rating:
5 reviews
Apr 18, 2023
What a way to help him for his service of this country…the best salute is from you !!!
Oct 9, 2019
Ladies and gentlemen,



And Jade does it again fellas. This woman is something else. At the 2:30 mark watch how she suck on those balls. It does not get better then that. She is loving it. And the way she sucking that cock is why this Army guy got chaptered out of the US Army and is now on disability. (Just kidding) But really, she is outstanding and loves every minute of it and we love it as well. This one ends with a cream pie which I would not blame him. That pussy looks good, taste good, and feels good. (Speaking from experience) great job and I want more....
Oct 9, 2019
This never gets old. I have watched this multiple times and it's like it was the first time....it's hot
Apr 17, 2019
Jade just loved how you played and sucked his cock. Hopefully he gave you a nice load in your wet pussy. I hope he was able to eat your pussy and ass!

????
Dec 2, 2017
This is my favorite video. No one else can suck dick this good!