---
Licky Licky in Jamaica
When Kat and I were in Jamaica we wanted to do some fun activities, but obviously our favorite is sucking and fucking fans while there lol... We decided to go see the dolphins at a huge outdoor aquarium. Kat and I were super horny that morning. It was a 40 min ride there, so we both had this naughty idea to shoot a video on our way there to pass the time and start our day off right with a couple of good orgasms. We asked one of our fans staying at the resort to be the camera guy and film us playing and licking each other's pussy. We didn't have to twist his arm at all. haha... We got picked up by a van and it was just the driver, me, Kat and the camera guy. We told the driver that we were going to film some nice scenery and that it might get a little crazy in the back of the van. We tipped him really well and he said "No problem ma'an, what happens in van stays in the van" lol I was so horny! Kat started licking my pussy so good I came within the first 5 minutes and then I wanted to return the favor because I know she was expecting to get hers licked too. lol She came so fast because of my pussy licking skills. It was so hot that we were on this ride and that we were having sex in a van in Jamaica! ...mmmm


When Kat and I were in Jamaica we wanted to do some fun activities, but obviously our favorite is sucking and fucking fans while there lol... We decided to go see the dolphins at a huge outdoor aquarium. Kat and I were super horny that morning. It was a 40 min ride there, so we both had this naughty idea to shoot a video on our way there to pass the time and start our day off right with a couple of good orgasms. We asked one of our fans staying at the resort to be the camera guy and film us playing and licking each other's pussy. We didn't have to twist his arm at all. haha... We got picked up by a van and it was just the driver, me, Kat and the camera guy. We told the driver that we were going to film some nice scenery and that it might get a little crazy in the back of the van. We tipped him really well and he said "No problem ma'an, what happens in van stays in the van" lol I was so horny! Kat started licking my pussy so good I came within the first 5 minutes and then I wanted to return the favor because I know she was expecting to get hers licked too. lol She came so fast because of my pussy licking skills. It was so hot that we were on this ride and that we were having sex in a van in Jamaica! ...mmmm
---

Licky Licky in Jamiaca
---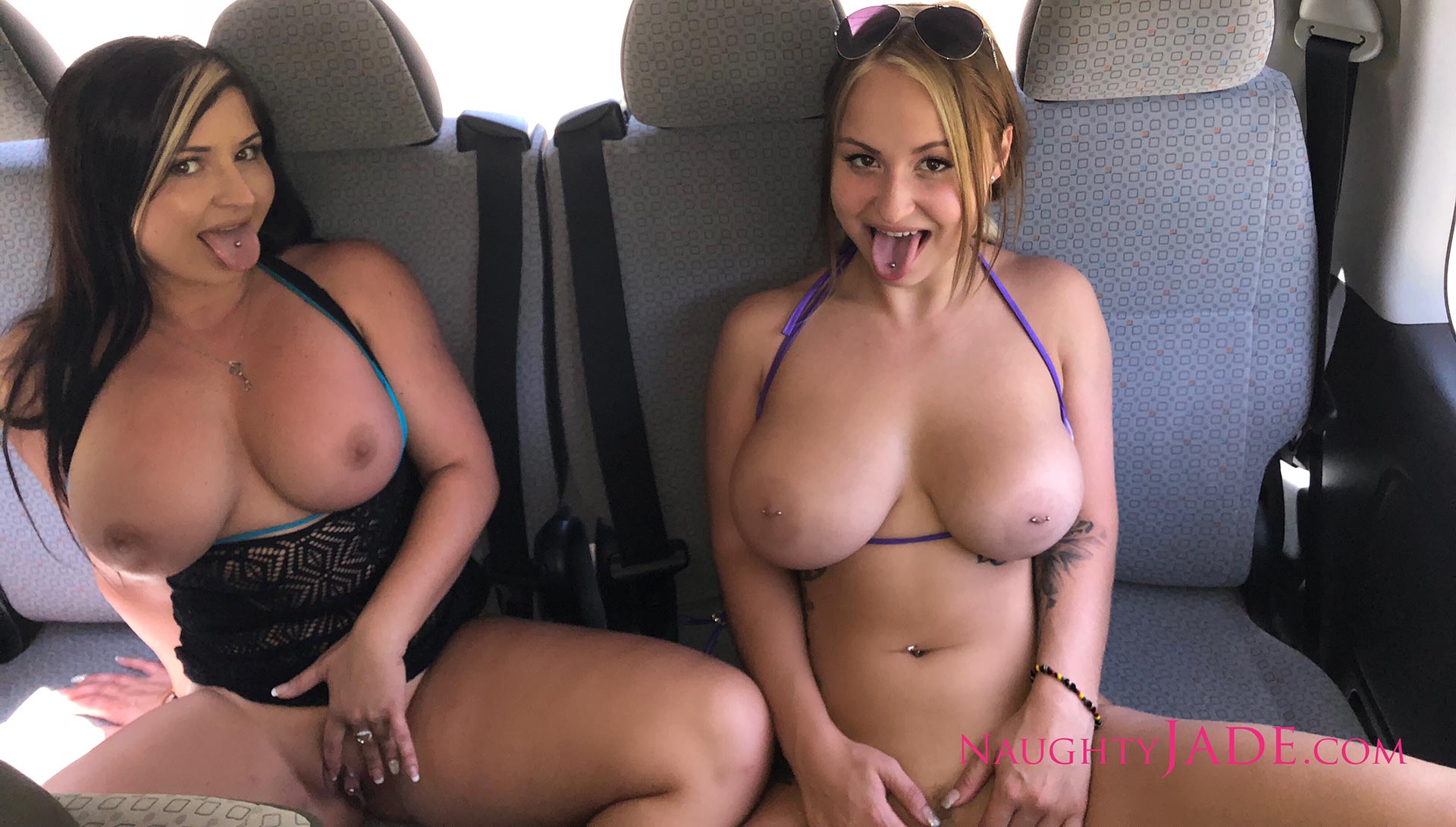 When Kat and I were in Jamaica we wanted to do some fun activities, but obviously our favorite is sucking and fucking fans while there lol... We decided to go see the dolphins at a huge outdoor aquarium. Kat and I were super horny that morning. It was a 40 min ride there, so we both had this naughty idea to shoot a video on our way there to pass the time and start our day off right with a couple of good orgasms. We asked one of our fans staying at the resort to be the camera guy and film us playing and licking each other's pussy. We didn't have to twist his arm at all. haha... We got picked up by a van and it was just the driver, me, Kat and the camera guy. We told the driver that we were going to film some nice scenery and that it might get a little crazy in the back of the van. We tipped him really well and he said "No problem ma'an, what happens in van stays in the van" lol I was so horny! Kat started licking my pussy so good I came within the first 5 minutes and then I wanted to return the favor because I know she was expecting to get hers licked too. lol She came so fast because of my pussy licking skills. It was so hot that we were on this ride and that we were having sex in a van in Jamaica! ...mmmm

Choose Your Membership  Buy This Video
(Duration: 9 mins 03 secs) $10.00 for Pay Per Video
Average rating:
5 reviews
Mar 5, 2019
Super sexy video! I loved watching you two cum in public!
Dec 8, 2018
I can't wait to win the Fan Bang Club to fuck you two.
Nov 16, 2018
Best video ever made
Nov 16, 2018
You two are so sexy! Every time I think you can't beat your last video, you always go above and beyond! Nothing like two gorgeous girls acting naughty in public! ;) Can't wait for the next video!
Thank you! More CUMing!
Nov 14, 2018
I love watching you and Kat together. The chemistry you guys have is unmatched. Keep up the awesome content. ????????